We hold one of the largest stocks of audio visual equipment in the country based right here in Aberdeen.
Our team have gained years of experience working with many local and national event organisers and a diverse range of end users to help plan events such as oil and gas exhibitions, town hall meetings, company conferences, award ceremonies, product launches etc.
We also offer an event finding service and are proud of our long association and preferred supplier status with the Aberdeen Exhibition and Conference Centre.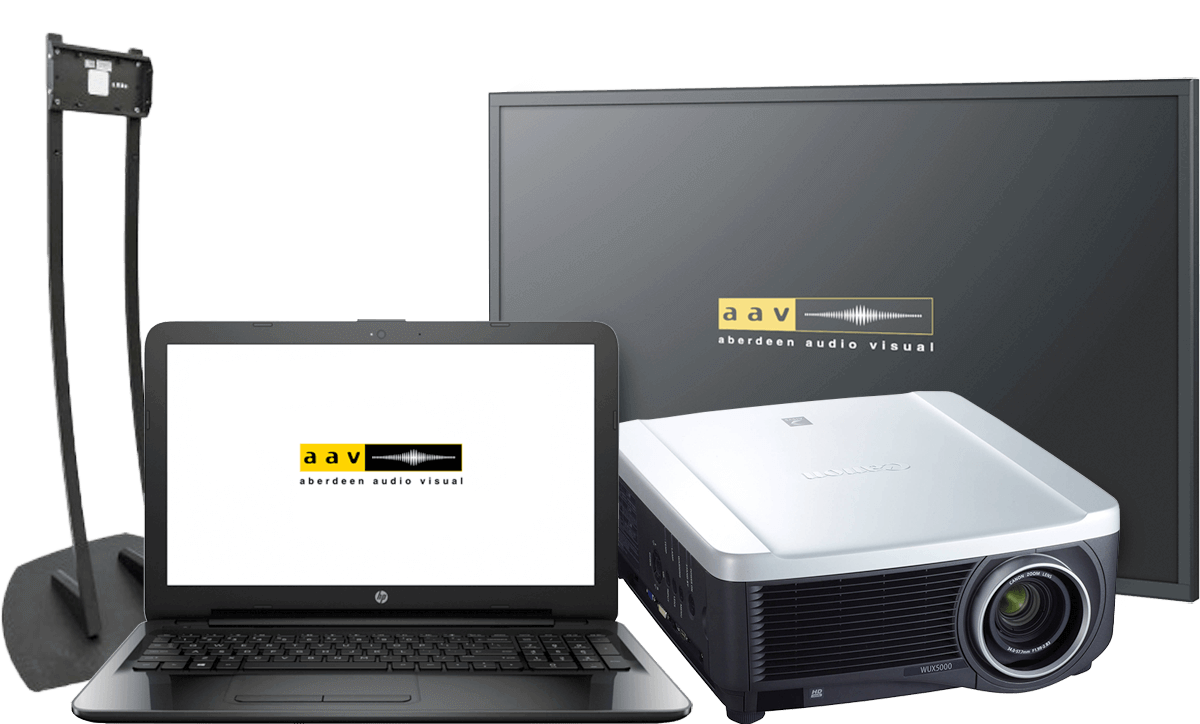 Full HD digital projectors
HD LED TV screens
Large and portable projection screens
Laptop PCs
DVD Recorders
Latest full HD commercial LED screens
We stock the latest flat panel commercial displays. With a range of sizes from 32″ up to 103″ all featuring full HD 1080p resolutions. Our vast range of screens come fully flight cased for transportation and include all neccesary cabling for whatever your requirements. Full Unicol mounting systems are also provided for freestanding or wall mounted applications.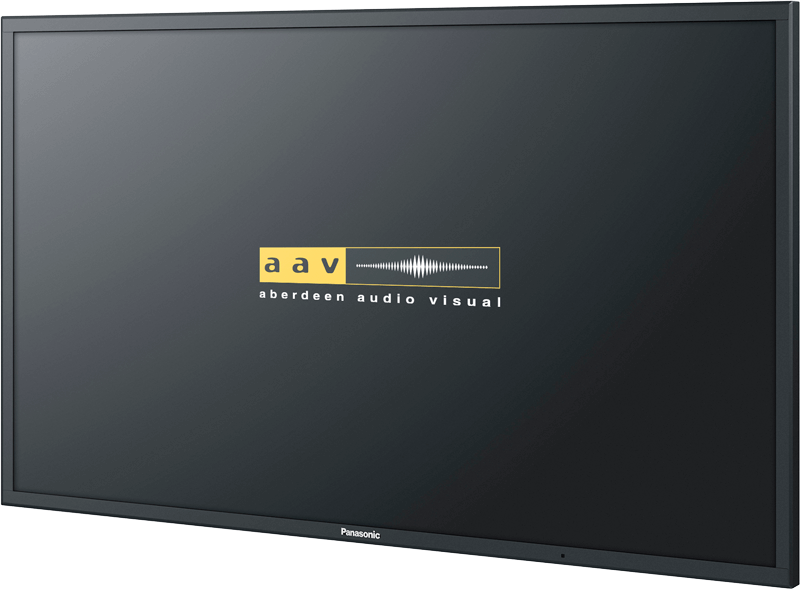 Specification
| | | | | | |
| --- | --- | --- | --- | --- | --- |
| SCREEN | MAKE | W (mm) | H (mm) | D (mm) | WEIGHT (kg) |
| 32 | Samsung | 736 | 434.5 | 93.7 | 6 |
| 40 | Samsung | 925.7 | 541 | 93.6 | 9 |
| 42 | Panasonic | 968 | 561 | 100 | 18 |
| 42 | iboardtouch | | | | |
| 43 | Samsung | 972.9 | 570 | 55.1 | 9 |
| 46 | NEC | 1059.3 | 613 | 46.1 | 20 |
| 1120 | Elo Touch | 1120 | 664 | 135 | 40 |
| 47 | Panasonic | 1079 | 624 | 100 | 23 |
| 48 | Sony | 1089 | 632 | 100 | 11 |
| 65 | Philips | 1458.7 | 834.7 | 52.2 | 25 |
| 80 | NEC | 1836.2 | 1061.3 | 86.2 | 60 |
STANDS
| | | | | |
| --- | --- | --- | --- | --- |
| MAKE | SIZE (mm to centre) | BASE W (mm) | BASE H (mm) | BASE D (mm) |
| Axia Flat Base | 1500 | 760 | – | 650 |
| Axia Wheel Base | 1700 | 760 | 200 | 650 |
| Parabella | 2000 | 860 | – | 650 |
audio/capturing

solutions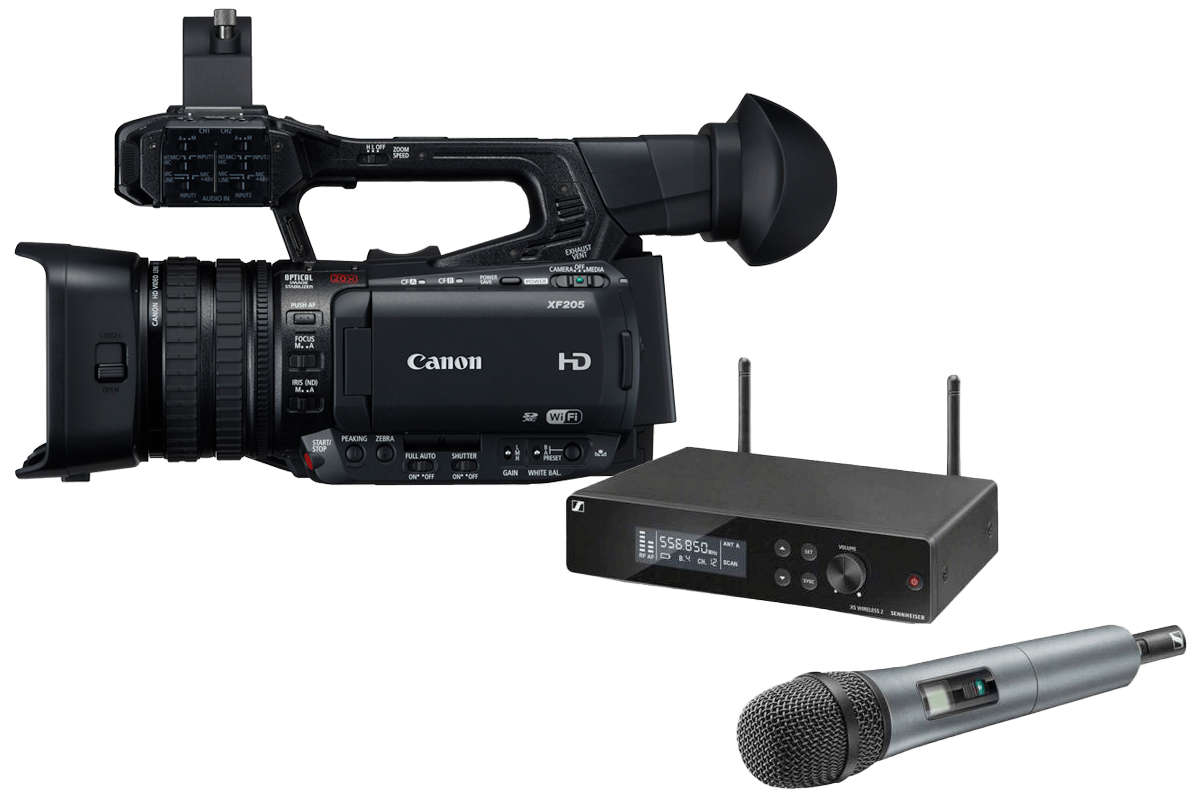 Audio Conferencing Systems
PA Systems
Wireless Microphones
Camcorders
Voting Systems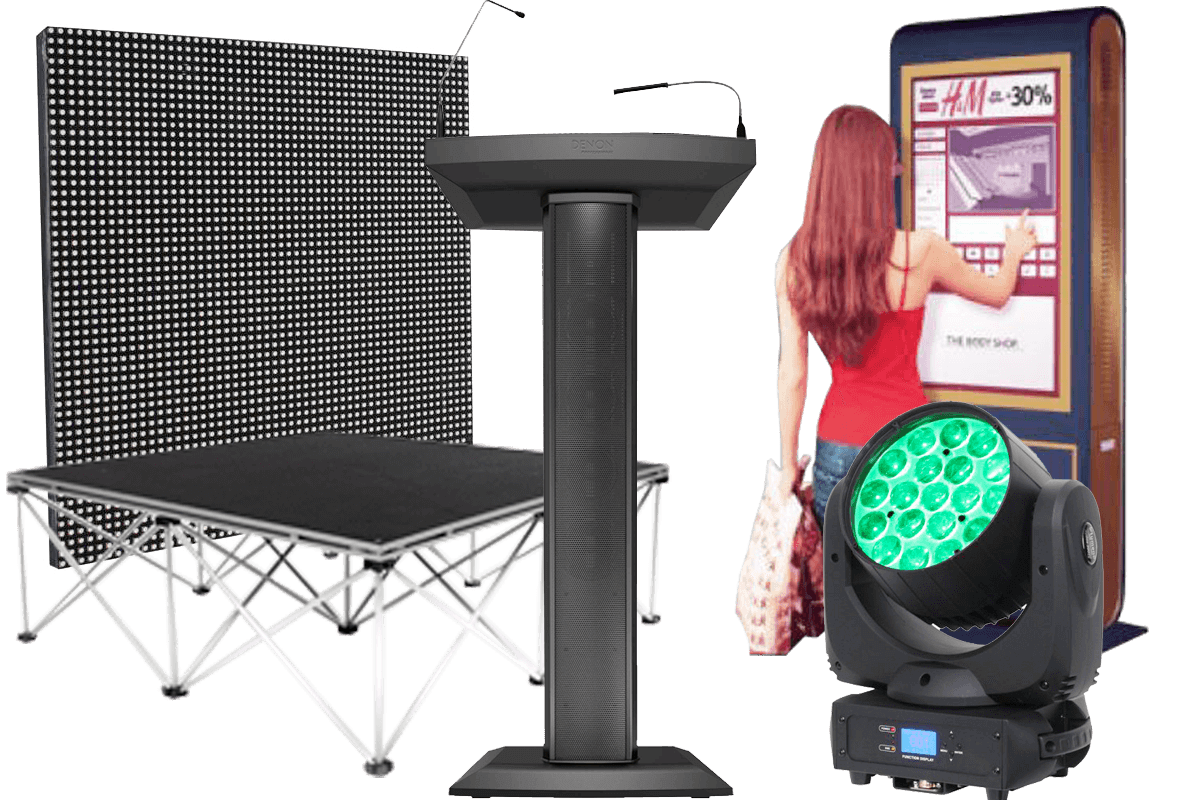 Lecterns
Staging
Lighting
Backdrops
Display panels